Community Auction of Good and Promises
Doors open at 6pm with bidding from 7pm
We're holding a Community Auction and we'd love you to join us! There are some fantastic lots to raise your hand for as well as smaller items which will be for sale on a first come, first served basis.
Whether you fancy a treat for yourself or want to find some unusual Christmas presents, come along and enjoy a relaxed, fun evening. Feel free to bring your own drinks and nibbles, but don't forget to leave room for a £2.00 delicious dessert.
All money raised will go to support future community events and St James' First School, so take a look at the catalogue below and get ready to bid for a bargain.
We'll be updating this regularly over the next few weeks, so check back soon to see what exciting new lots have been added.
If you can't make the evening, but want to place a commission bid in advance, please email info@alderholtchapel.org, detailing the lot along with your bidding range.
Promise – 5 x Curry Experience For 2 People
Enjoy an evening learning the art of Indian cooking before tasting the results in a delicious meal. Each person can even take home a complimentary tin of spices, ready for practising new skills.
These will be sold as 5 separate lots with the experience taking place on a mutually agreeable date.
Promise – 3 x 3 Hours Of Cleaning
Do you know someone who deserves a rest? The recipient will get the chance to relax and put their feet up while their home is professionally cleaned. This will be sold as three separate lots.
Brand New – Lego Elsa's Sparkling Ice Castle
Lego and Frozen, what could be better?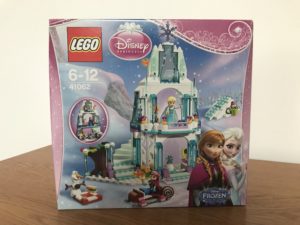 Brand New – Star Wars Science Kit
The Force Trainer II: Hologram Experience will let you move holograms with your mind – and a tablet. Music, sound effects and 10 levels of Jedi training await.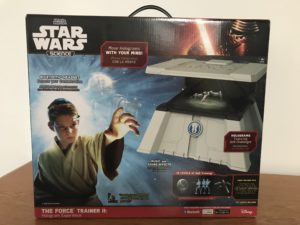 Promise – Professional Car Valet
Know someone who loves their car? This professional valet will take care of everything and leave the vehicle looking fantastic both inside and out.
Brand New – Quickplay Ultra Portable Goal
Measuring 12' x 6', ready to go in minutes and perfect for a kick-about anywhere.
Brand New – Soap And Glory/Body Shop Beauty Bundle
Includes two incredible sets – The Whole Glam Lot by Soap and Glory and a Shea Festive Collection from The Body Shop. Get set for some serious pampering.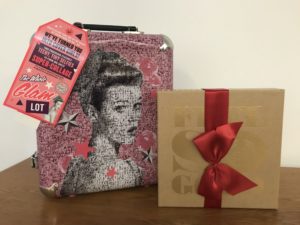 Promise – 2 Hours Of Ironing
Sit back, relax and enjoy some quality time knowing the ironing is safely being taken care of – by someone else!
2 Car Park Day Passes For Moors Valley Country Park
Play, walk, Segway or Go Ape all day without paying a penny for car parking.
Promise – 3 Course Dinner With Wine For 4 Served By A Royal Butler
Enjoy a special night out at The Butler's Flat, Moor Crichel with good food, fine wine and service by a royal butler and his Alderholt BBGA apprentices. This is one experience not to miss!
Promise – 4 x 4 Hours Of Gardening/Decorating/DIY
Could your home or garden use some serious TLC? Inside or out, this is a great opportunity to get those jobs done you've been waiting to do. Or think of new ones. These will be sold in 4 separate lots.
Brand New – 2 x Bodum Cast Iron Steak Plates
Get set for a sizzling winter mmmmm.
Brand New – Large Plush Piglet Toy
Ready for many, many adventures in the Hundred Acre Wood.
Promise – Tickets For 4 To Visit The Tower Of London As Guests Of Yeoman Moira Cameron
Take in the Tower and have a fantastic day out as guests of the first female Beefeater. Just don't get locked in…
Brand New – Pair of Next Lined Tab Top Curtains
Measuring 135cm/53" wide x 183cm/72" drop.
Brand New – Table Lamp and Shade
Brighten up your life! Base measures approx. 50cm/20" tall and is cream with a brown swirl stripe, shade is cream.
Promise – 4 x 3 Hours Of Hedge-Cutting/Gardening
Get your garden looking great with the help of a professional gardener. These will be sold as 4 separate lots.
Family Pass For Liberty's Raptor And Reptile Centre
A fantastic day out for 2 adults and 2 children.
Excellent Condition – Ikea Orgel Vreten Floor Lamp
Hygge to your hearts content with this cosy lighting.
Excellent Condition – Eurohike Solway 3 Person Tent
Discover the great outdoors and begin some great adventures with this super tent. We'll let you decide whether you take two friends or lots of luggage.
Family Film Night Bundle
Enjoy time with family or friends watching a good movie and munching popcorn. Included are a Majority DVD player, 4 reusable popcorn boxes, 4 sachets of microwave popcorn and 4 DVDs (Avengers Infinity War, Slumdog Millionaire, Paddington 2 and The BFG). All new apart from the DVD player, which is not suitable for Toshiba TVs.
Excellent Condition – HP Photosmart 6520 Printer + A4 Ream
Print, scan and copy – job done! Ideal for any home office or student studies.
Brand New – Animal Clothing Camper Van Money Box
If anything makes saving appealing, this does.
Excellent Condition – ELC Large Wooden Dominoes Set.
Perfect for play indoors or outside.
Excellent Condition – Sweet Treats Cake Pop Maker
Get baking with this maker, assorted ingredients and decorations.
Baby's First Christmas Bundle
Sort out Christmas for someone special with 5 brand new toys. Included – ELC Wooden Sunflower Farm, ELC My First Lift-Out Puzzle, MC Plastic Stacking Rings, MC My First Wooden Activity Cube and MC Plush Teether Activity Toy.
Choc-Full Of Chocolate Hamper
An amazing hamper choc-full of delicious chocolatey treats. Yum!
Excellent Condition – Aero Pilates JP Exercise Machine
Stay fit and workout whenever you choose in the comfort of your own home.
Excellent Condition – 2 Gold Metallic Reading Lamps
Great bedside table companions or desk friends.
Student Starter Set Bundle
Get ready for student life or simply enjoy tasty toasties and tunes with a brand new Russell Hobbs Sandwich Maker, 2 tins of baked beans, a notebook, pens and a £15 iTunes voucher.
The Great Alderholt Bake-Off Bundle
If you've been inspired by Bake-Off, create your own showstoppers with a Lakeland Sticky Toffee Pudding Mould, a Miniamo Cupcake Stand and assorted ingredients. All brand new.
Brand New – 2 White Stuff Copper and Silver Tealight Holders
Treat yourself to some beautiful, cosy candlelight.
New Year's Eve Celebration Bundle
Make it a super celebration with a bottle each of Champagne, brandy and red wine along with tasty nibbles and a giant party popper.
Morrisons Goody Hamper
A selection of goodies to enjoy from a local superstore.
Alderholt Stables 'Own A Pony' Morning
Spend a morning experiencing plenty of pony fun, courtesy of Alderholt Riding and Livery Stables. Please contact ARLS if you would like to know their next available dates.
Promise – 4 x Babysitting For An Evening
Perfect for parents who are due a night out! Children will be well cared for by an experienced, DBS-checked adult. These will be sold as 4 separate lots.
Promise – Fish And Chip Beach Trip
Up to 3 people will have the chance to enjoy fish and chips at the coast in the comfort of a camper van. Travel in the van included, the south coast is your oyster. Or cod.